To say that this general practice residency program exceeded my expectations would be a colossal understatement. This post-doctoral program provides an opportunity to practice and expand upon all aspects of dentistry. While practicing general dentistry daily, we also have the opportunity to perform procedures that would often be done by specialists. As the only dental residency at the hospital, we are endodontists, oral surgeons, periodontists, prosthodontics, and hospital dentists. Taking call taught me how to calmly and properly deal with emergencies and improve my skills in communicating with my medical colleagues. Caring for patients with special healthcare needs in the operating room taught me speed and efficiency, as well as how to best care for patients with a variety of medical conditions safely, and with compassion. And with guidance from our amazing attendings, the programs offers the opportunity to perform procedures and execute treatment plans that I could not have even dreamed of. 
It would be remiss to talk about the U of U School of Dentistry GPR program without raving about all that the surrounding nature that Salt Lake has to offer. All around the city, nature abounds - from "the greatest snow on earth" to an endless variety of hikes, each with its own unique and spectacular view. Add to that, five national parks (plus Lake Powell), and I have difficulty understanding why anyone would not be drawn to this amazing state. 
Dr. Proctor, along with Dr. Marc Collman, work everyday to advocate for their residents to make sure we have the best clinical and personal experience possible. The attendings create an environment that encourages independence, while still facilitating collective learning and encouraging questions and discussions. Last, but far from least, are the lifelong friendships I developed with my co-residents. From day hikes and camping trips, to daily conversation in the residents room, I could not have been more blessed with a better group of people. Nine people who teach me, challenge me, support me, and inspire me to be a better dentists on a daily basis.
If you are lucky enough to be selected for this program, savor every second. 
I couldn't have asked for a better learning experience than the past year at the University of Utah. I'll be practicing general dentistry by myself in a rural town, and I'm leaving the GPR excited, refreshed, and confident to do so. In addition to plenty of routine general dentistry, there was no shortage of molar endodontic therapy, full-mouth, and third molar extractions. I feel comfortable evaluating what to refer, and which cases to treat. There are three implant systems we were exposed to in-depth, and I feel comfortable which cases to treat and refer for implants, too. I also treated many dental trauma cases from teenagers to the elderly, and there's plenty of deep space infections with the hospital being a Level 1 Trauma Center and receiving patients from five states. Alongside that, there are many patients with extensive medical and special needs that we treated in the OR. 
There are 30+ attendings who are experienced, private practitioners across all specialties that carve out time to help us. They make themselves available outside of clinic, too. Dr. Proctor puts his heart into the program to help us learn, and he never once chewed me out for calling him at 3 AM, or late on a Friday night, for help with a consult! 
Even with COVID-19, the university continued to provide for residents. They provided us with ample PPE, modified operatories, and easy access to testing, creating a clinic where the patients and I always felt safe. The integrated medical and dental chart is really efficient, and I appreciated having complete medical records to review before treating any patient. I learned a lot just reviewing each patient's H&P before they even entered the clinic, and this will surely help me in any private practice. 
Lastly, there's no shortage of activities with living and working on the Wasatch Front. There's so much more to Utah than the national parks, and some of my fondest memories were hiking, skiing, and fishing with my co-residents. It's a great place to live, but I would choose this program again, regardless of the location.
I couldn't recommend the program enough and would be happy to speak further. Just ask Wendi Rood for my contact. 
The GPR at the University of Utah was an invaluable experience that far exceeded my expectations. The motto of the program is "MRB - Maximum Resident Benefit", and they truly strive to provide this.  
In this program, you quickly build upon your predoctoral skills and excel in many facets of general dentistry including prosthodontics, endodontics, and oral surgery. Many of the cases you have on a daily basis are very advanced and many of the patients tied to each case are of complex medical needs. Treating patients with complex medical needs is a whole new challenge in itself that you become proficient in managing during your training at the U of U. This is a skill that I feel will help me serve my patients and community better in practice.
I really loved and appreciated the dental trauma experience I received, since the U of U is the only Level 1 trauma hospital in the state of Utah. I saw many complex fractures and treated many complex patients.
The OR experience is first-rate. You get to help a truly underserved population with their dental needs. You also get to do surgeries with the oral surgeons that you will probably never do again, unless you decide to specialize in OMFS. You learn how to function as a dentist in the hospital and integrate with other departments to best serve your patient. A very unique experience that I feel will set me apart in my career.
Anesthesia rotation is a great experience because you get to put your ACLS training to use. You also learn how to place IVs and dive into the science and practice of general anesthesia.
The attendings are all very experienced and insightful. They are willing to teach you, but also give you space to let you learn on your own.
Some of the great procedures I got to do are all-on-4 and all-on-6 implant cases, veneers, plenty of full bony impacted wisdom teeth and enough general dentistry to feel proficient to step into any general practice in the country.
I am originally from San Diego, so Utah was a change of scenery for me. I loved exploring the mountains and all the national parks. The adventures are endless. It was fun exploring downtown Salt Lake and Sugar House, which have a surprisingly fun and exciting culture. It's a great mix of mountain town, urban, and rural all joined together to form this beautiful city.
This GPR has been invaluable for me. As graduation from dental school approached, I felt like I could be a good dentist, provide quality dental care, and be successful going straight out into private practice without doing a residency, but I wanted more! Being a "good" dentist just wasn't enough for me; I wanted to be a great dentist. I knew that the fastest way to obtain this goal was to surround myself with other great dentists and learn how and why they do what they do.
Dr. Proctor was instrumental in helping me see what this GPR program has to offer. The strengths of this program include 35+ attending dentists with proven success throughout their careers that you can learn from; becoming competent and proficient with advanced procedures (implants, oral surgery, endodontics, periodontics, prosthodontics, etc.); a greater comfort level in treating patients with complex medical issues; and an expanded ability to be efficient and effective at the basics of dentistry.
With all of this said, what you get out of this residency depends on what you put into it. If you are looking for a well-rounded, high-quality GPR, and you aren't afraid of hard work, the this is the program for you.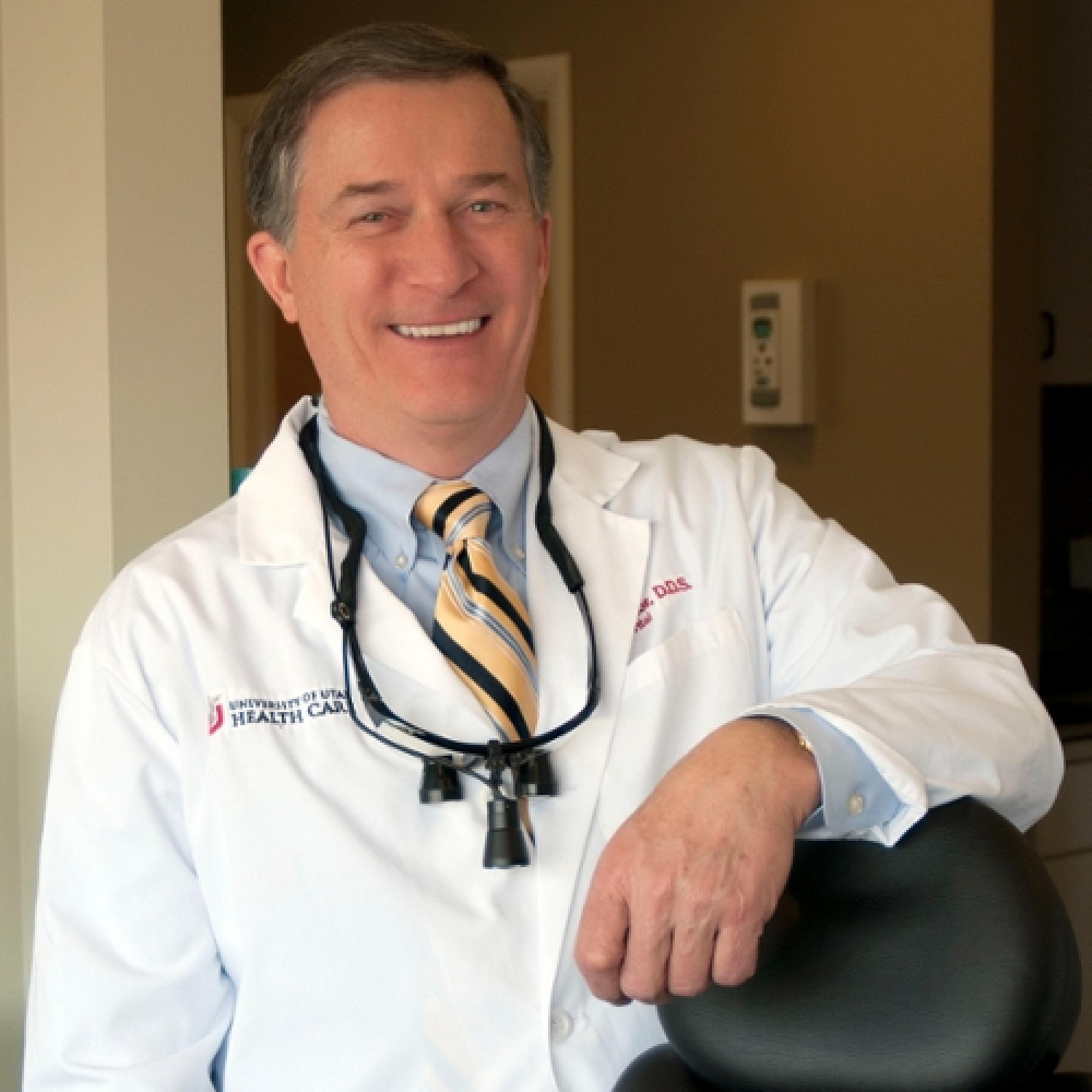 Welcome from Our Director