Chris Hawkins, DDS
2019-2020 Resident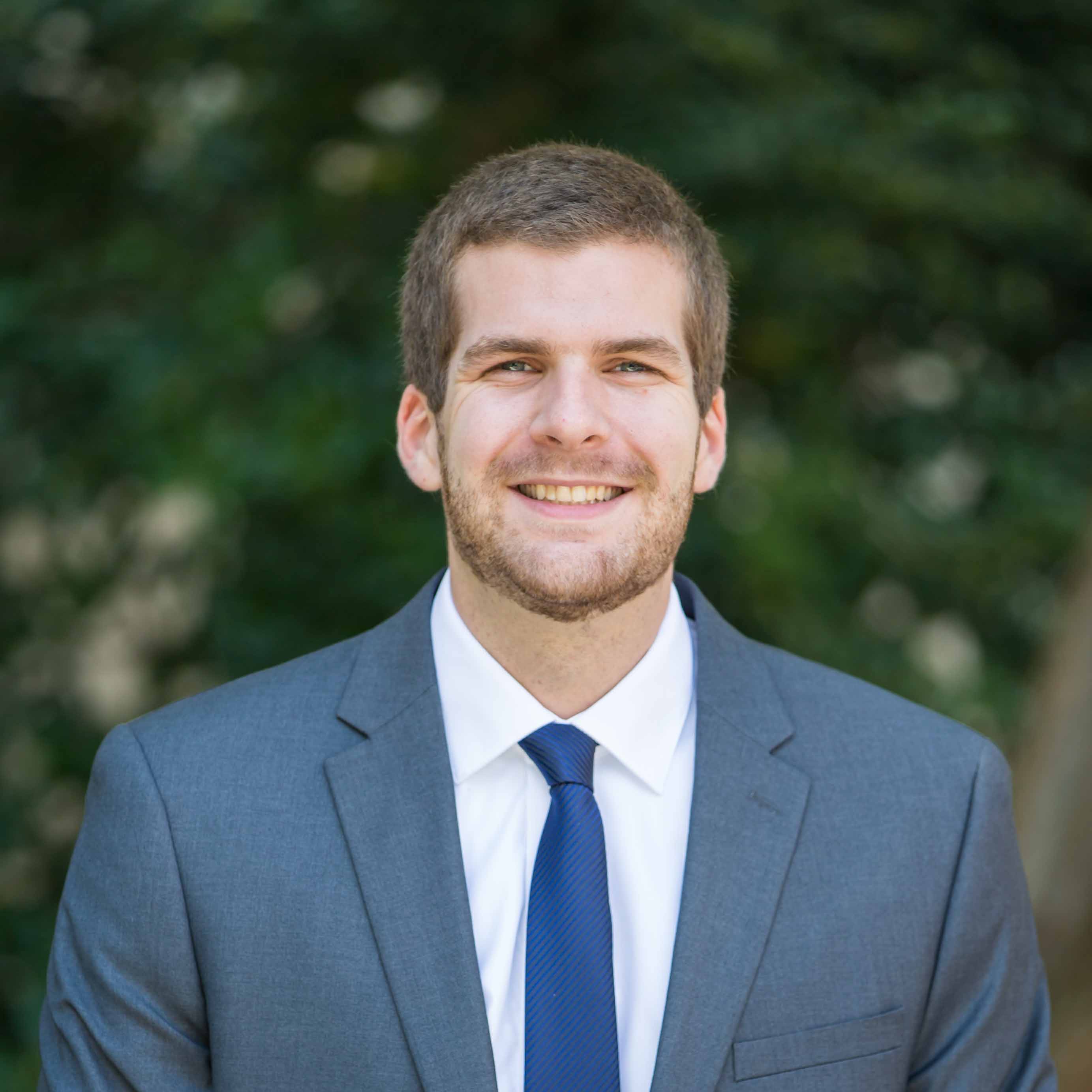 I couldn't have asked for a better learning experience than the past year at the University of Utah. I'll be practicing general dentistry by myself in a rural town, and I'm leaving the GPR excited, refreshed, and confident to do so. In additionl to plenty of routine general dentistry, there was no shortage of molar endodontic therapy, full-mouth, and third molar extractions. I feel comfortable evaluating what to refer, and which cases to treat. There are 3 implant systems we were exposed to in-depth, and I feel comfortable which cases to treat and refer for implants, too. I also treated many dental trauma cases from teenagers to the elderly, and there's plenty of deep space infections with the hospital being a Level 1 Trauma Center and receiving patients from 5 states. Alongside that, there are many patients with extensive medical and special needs that we treated in the OR. 
There are 30+ attendings that are experienced, private practitioners across all specialties that carve out time to help us. They make themselves available outside of clinic, too. Dr. Proctor puts his heart into the program to help us learn, and he never once chewed me out for calling him at 3 AM or late on a Friday night for help with a consult! 
Even with COVID-19, the university continued to provide for us residents. They provided us with ample PPE, modified operatories, and easy access to testing, creating a clinic where I and the patients always felt safe. The integrated medical and dental chart is really efficient, and I appreciated having complete medical records to review before treating any patient. I learned a lot just reviewing each patient's H&P before they even entered the clinic, and this will surely help me in any private practice. 
Lastly, there's no shortage of activities with living and working on the Wasatch Front. There's so much more to Utah than the national parks, and some of my fondest memories were hiking, skiing, and fishing with my co-residents. It's a great place to live, but I would choose this program again, regardless of the location.
I couldn't recommend the program engouh and would be happy to speak further. Just ask Wendi Rood for my contact. 
Nicole Tasooji, DMD
2018-2019 Resident
The GPR at the University of Utah was an invaluable experience that far exceeded my expectations. The motto of the program is "MRB - Maximum Resident Benefit" and they truly strive to provide this.  
In this program you quickly build upon your predoctoral skills and excel in many facets of general dentistry including prosthodontics, endodontics, and oral surgery. Many of the cases you have on a daily basis are very advanced and many of the patients tied to each case are of complex medical needs. Treating patients with complex medical needs is a whole new challenge in itself that you become proficient in managing during your training at the U of U. This is a skill that I feel will help me serve my patients and community better in practice.
I really loved and appreciated the dental trauma experience I received since the U of U is the only Level 1 trauma hospital in the state of Utah. I saw many complex fractures and treated many complex patients.
The OR experience is first-rate. You get to help a truly underserved population with their dental needs. You also get to do surgeries with the oral surgeons that you will probably never do again, unless you decide to specialize in OMFS. You learn how to function as a dentist in the hospital and integrate with other departments to best serve your patient. A very unique experience that I feel will set me apart in my career.
Anesthesia rotation is a great experience because you get to put your ACLS training to use. You also learn how to place IVs and dive into the science and practice of general anesthesia.
The attendings are all very experienced and insightful. They are willing to teach you, but also give you space to let you learn on your own.
Some of the great procedures I got to do are all-on-4 and all-on-6 implant cases, veneers, plenty of full bony impacted wisdom teeth and enough general dentistry to feel proficient to step into any general practice in the country.
I am originally from San Diego, so Utah was a change of scenery for me. I loved exploring the mountains and all the national parks. The adventures are endless. It was fun exploring downtown Salt Lake and Sugarhouse, which have a surprisingly fun and exciting culture. It's a great mix of mountain town, urban, and rural all joined together to form this beautiful city.
David Thorup, DMD
2017-2018 Resident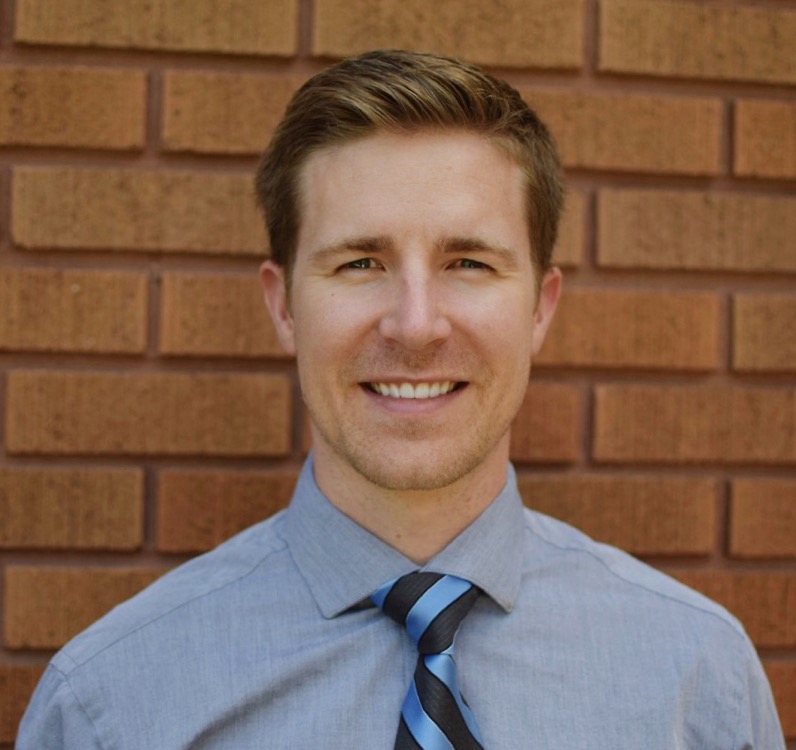 This GPR has been invaluable for me. As graduation from dental school approached, I felt like I could be a good dentist, provide quality dental care, and be successful going straight out into private practice without doing a residency, but I wanted more! Being a "good" dentist just wasn't enough for me; I wanted to be a great dentist. I knew that the fastest way to obtain this goal was to surround myself with other great dentists and learn how and why they do what they do.
Dr. Proctor, the director of the program, was instrumental in helping me see what this GPR has to offer. The strengths of this program include 35+ attending dentists with proven success throughout their careers that you can learn from; becoming competent and proficient with advanced procedures (implants, oral surgery, endodontics, periodontics, prosthodontics, etc.); a greater comfort level in treating patients with complex medical issues; and an expanded ability to be efficient and effective at the basics of dentistry.
With all of this said, what you get out of this residency depends on what you put into it. If you are looking for a well-rounded, high-quality GPR, and you aren't afraid of hard work, the this is the program for you.
Jordan Blankenship-Sniker, DMD
2016-2017 Resident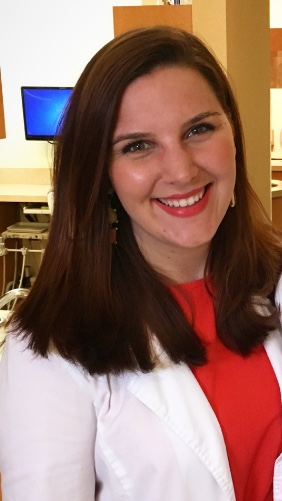 Life as a University of Utah resident was never dull, and if you felt that way, you weren't doing it right. This program offers unique opportunities that go above and beyond the criteria for a GPR. The U of U curriculum is what I lovingly referred to as a "True General Practice Residency" where you are exposed to anything and everything you could possibly encounter once out in the real world of private practice. From working through complex endodontic cases to surgically extracting impacted third molars, treating pediatric patients to being on call in the ER, completing an implant bootcamp to working on special needs patients in the OR, you are constantly expanding your skill set and gaining new insights into exceptional patient care. None of the dental fields are off-limits here and Dr. Proctor has diligently selected attendings from each specialty to coach you through those tough procedures you might have only had a lecture about. You quickly become comfortable being uncomfortable, pushing past those dental school limitations.
Aside from dentistry, the residency allowed me to explore almost every inch of Utah. Not only did I ski 20+ times this year, I was fortunate enough to take advantage of the Big Five National Parks, make road trips to the slot canyons, capture photographs of breath-taking waterfalls, and test my physical resolve hiking some of the toughest trials in the Wasatch Mountain Range. The residency even took me to the Four Corners of the state to give back to rural communities. For a one-month stint each resident is expected to serve as the community dentist on the Navajo Reservation at Montezuma Creek. While at the reservation I took advantage of all southern Utah has to offer: hiking, camping, and exploring different cultures. I was able to stay a week in Kanab, UT working at the community mobile clinic where we treated low- and no-income families. It was humbling to hear patients talk about how this once-a-year clinic is the only time they are able to receive oral health care.
If I were forced to pick a favorite aspect of the residency, aside from the spectacular location and education I received, it would have to be working with the faculty and staff of this program. Dr. Proctor was a very involved director who wanted to know your goals for the year and would help you to achieve those goals. Your success is his success. The saying, "It takes a village" definitely rings true here and I could not have asked for a better staff to work with. You can learn something from everyone who is inovlved with making the program run on a day-to-day basis. The assistants are always willing to lend a helping hand and offer useful tips to make your procedures run smoother and the front desk staff diligent work to create a balanced schedule for you to be the best clinician you can be. Even though I moved back east, the mountains and this residency will always occupy a special place in my heart.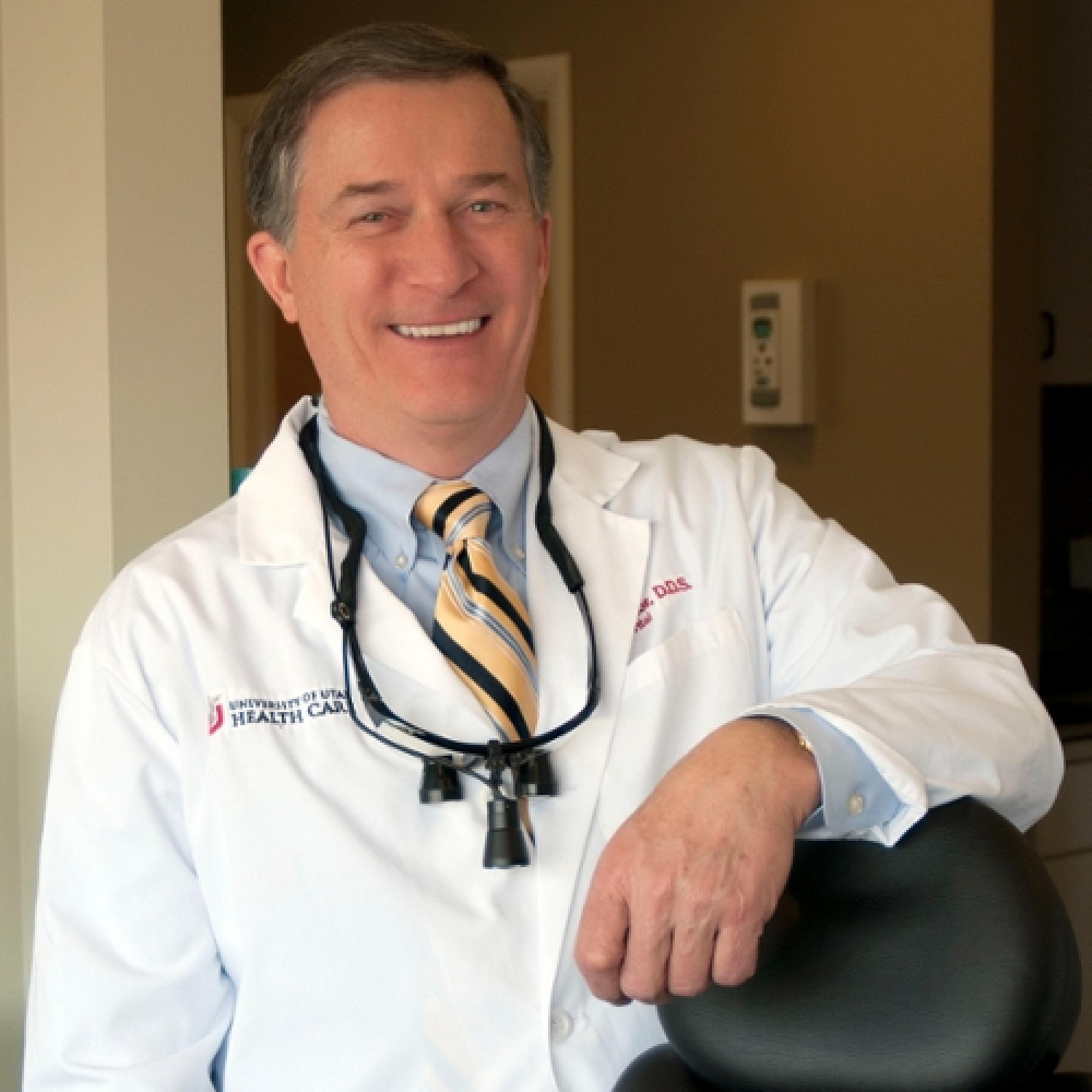 Welcome from Our Director