How We are Ensuring Your Safety
PROVIDERS
COVID-19 testing, repeated regularly unless full vaccination can be verified
Daily temperature screening and health review
Masking, personal protective equipment (PPE)
Low/no aerosol dentistry
Physical distancing within clinic
PATIENTS
COVID-19 testing prior to appointments unless full vaccination can be verified
COVID-19 symptom screening
Masking
Physical distancing within clinic
BUILDING
Increased sanitation
Unique entry/exit doors
Non-clinic team members working remotely
The University of Utah School of Dentistry will lead the profession in dental education, discovery, and outreach to provide comprehensive and value-driven care for each patient
The mission of the University of Utah School of Dentistry is to advance health by:
Providing exceptional care for our patients
Educating excellent dentists for the future
Leading oral health discovery and innovation
Meeting the oral health needs of our community
Making a meaningful impact on the health of our underserved
Creating a humanistic culture that elevates human welfare, values, dignity, equity, and inclusion
Integrating oral care into total health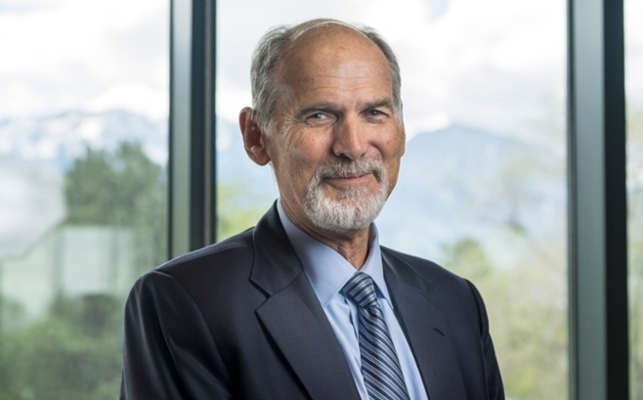 MESSAGE FROM OUR DEAN
The University of Utah School of Dentistry was created to provide the State of Utah and its region with a leading dental educational institution, one that is fully integrated into the health center of the State's educational flagship. The School provides exceptional students with access to outstanding dental-related clinical care, to research opportunities, and to supporting resources at a reasonable cost. 
WHY UTAH?
In Utah you can truly have it all. Salt Lake City and the surrounding areas offer newcomers vibrant, diverse neighborhoods, great schools, arts and entertainment, and endless access to outdoor recreation. A strong economy and low cost of living make Utah a perfect choice to call home.
HELP PROGRESS, GIVE TODAY
You can help the School of Dentistry continue to progress with even a small contribution.